News and Views
Media
News and articles on our work.
Denise Williams appointed Chair of MakeWay's board of directors
October 30, 2022 — In exciting news, we announce that Denise Williams is now appointed as the Chair of MakeWay's board of directors!
Denise is from Hul'q'umi'num speaking Peoples of Cowichan Tribes, a nation of the Coast Salish Peoples. As the Chief Executive Officer of the First Nations Technology Council from 2015-2022, Denise lead a theory of change that advanced Indigenous digital equity and that brought seven generation wisdom into the digital realm.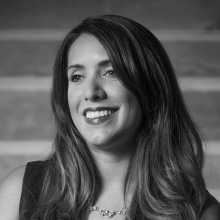 "Upon us is one of the most important times for consciousness in our human story. We are on a journey of increasing awareness that we are not separate from the environment, from each other or from our decisions. This interconnectedness calls us to walk more mindfully, with love, generosity and kindness. I increasingly find myself in places where these intentions are lived into and realized in myriad ways and MakeWay is one of those important places. Being asked to chair the board of directors is an incredible honour. I have deep respect for the work, the many good people people that make it possible and the past and present board members that I serve alongside."
With a clear passion for volunteering with organizations that influence positive change and the advancement of Truth and Reconciliation, Denise has served on and still serves on many boards and in many different capacities. Most notably she previously served as the President of the Urban Native Youth Association and was also on the board of governors with Simon Fraser University as chair of university relations and as alumni in order. Denise completed her masters degree in business administration at Simon Fraser University in 2015 and was recently awarded the 2022 Outstanding Alumni Award.
"Over the years, Denise has brought her deep wisdom and networks, vivacious curiosity, and transformative Indigenous ways of seeing and doing to the MakeWay board. I'm thrilled to advance our exciting new strategy alongside this remarkable leader and our growing and diverse board" said Joanna Kerr, MakeWay CEO.
We give deep thanks to Andrew Heintzman for his impactful service and facilitative leadership as Chair of the MakeWay Board since 2018. Althought stepping down as Chair, Andrew remains an active member of MakeWay's Board of Directors. With 11 members, MakeWay's board provides governance and oversight for both MakeWay Foundation and MakeWay Charitable Society (our shared platform with over 350 project staff across the country).
MakeWay is a national charity and public foundation with a goal to enable nature and communities to thrive together. We do this by building partnerships, providing solutions, grants, and services for the charitable sector across the country.