About Us
Team
The people that make up Team MakeWay are located across the country, and at MakeWay offices in Vancouver, Toronto, and Yellowknife.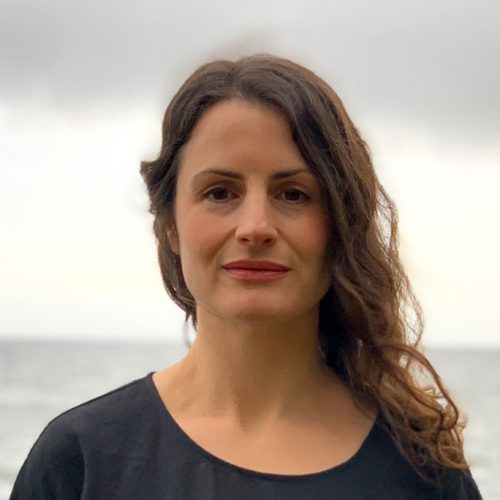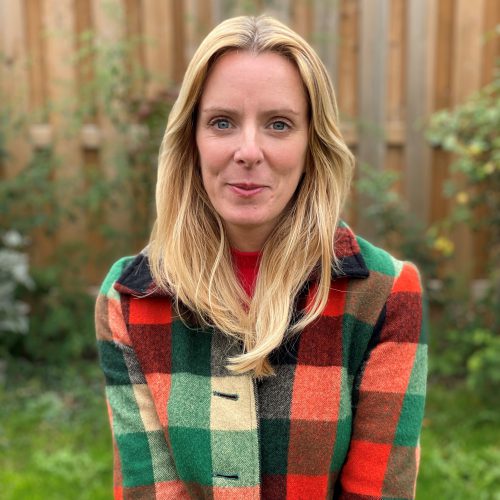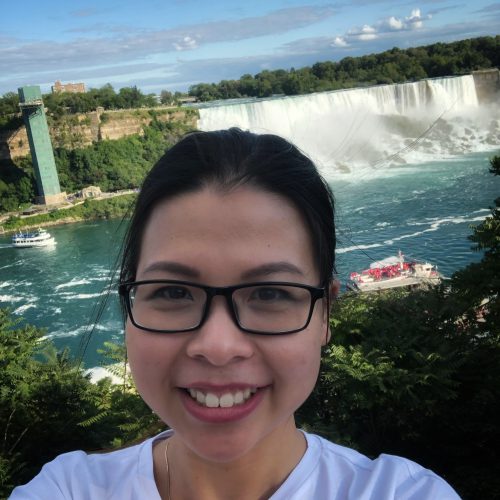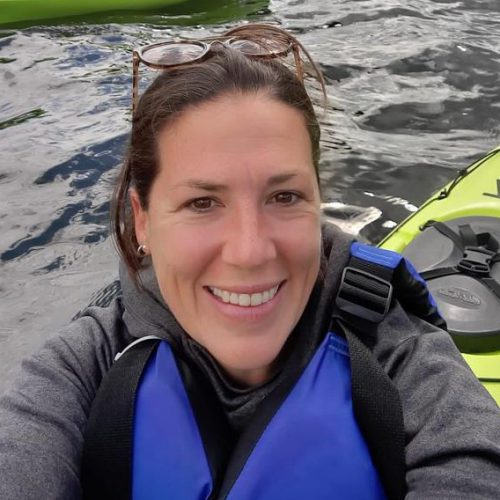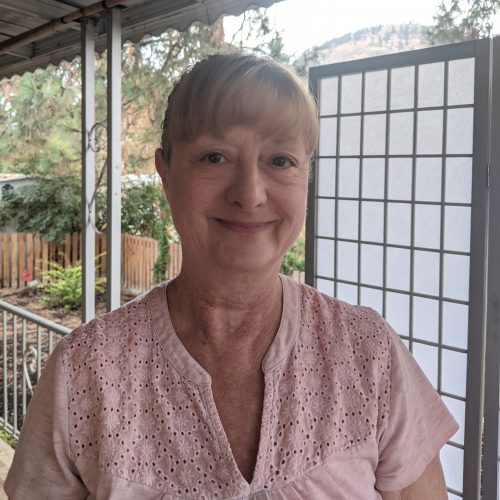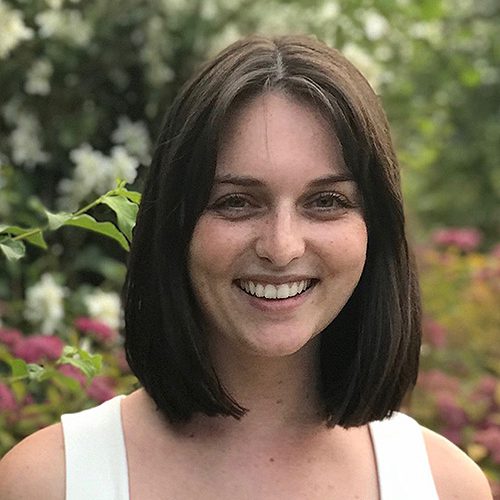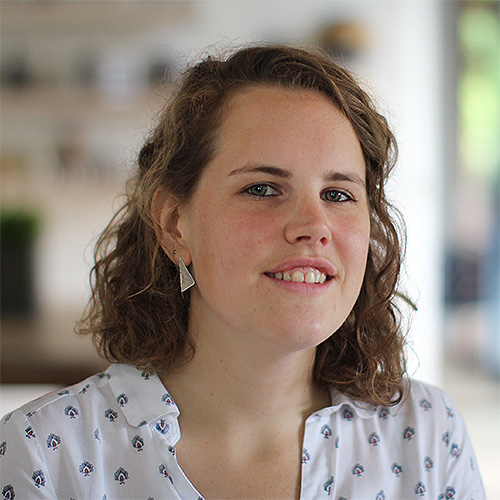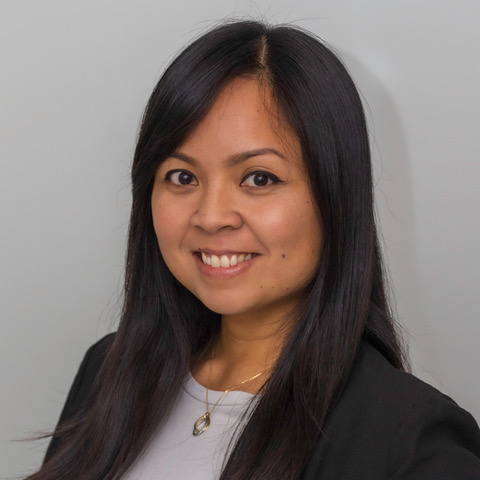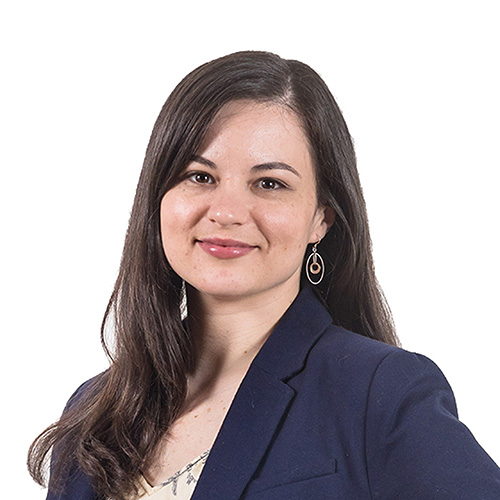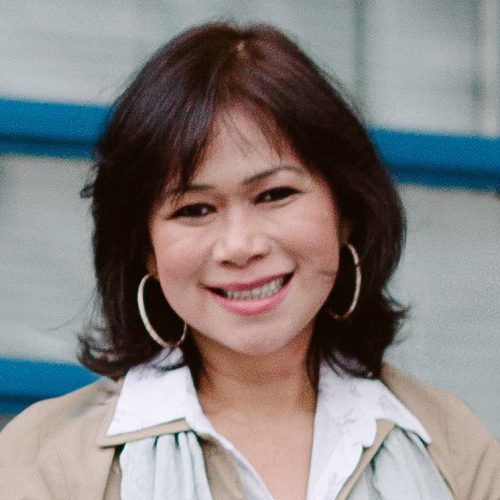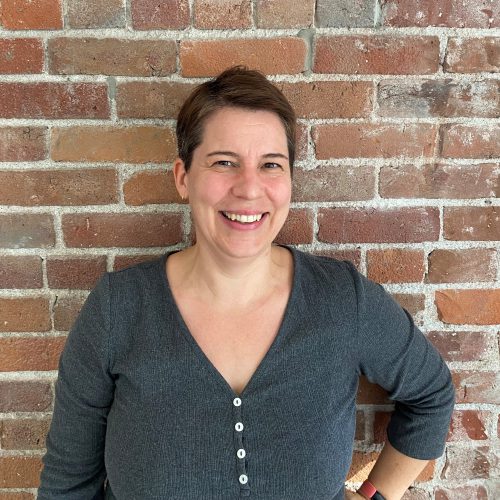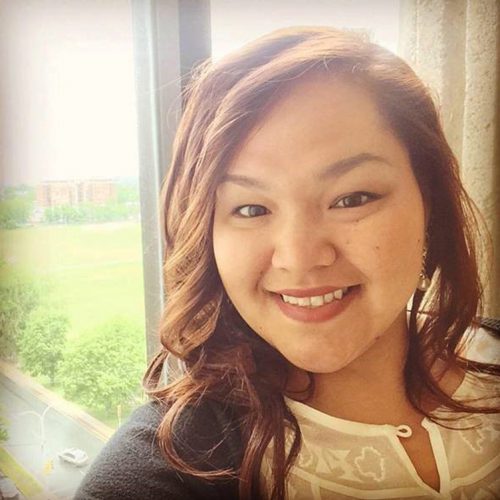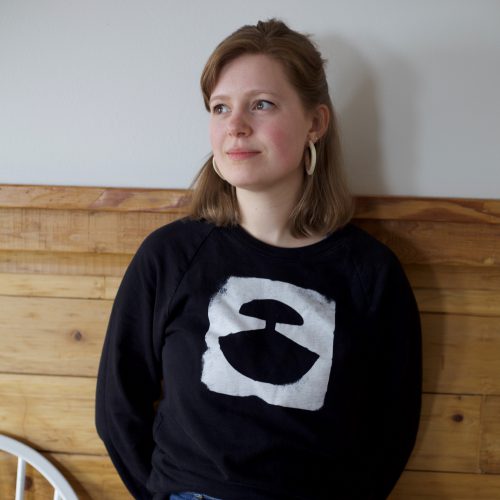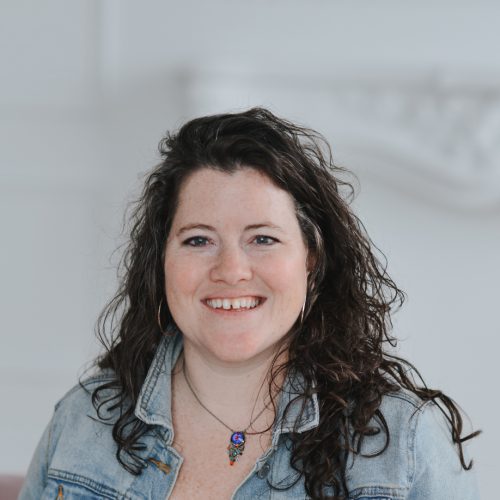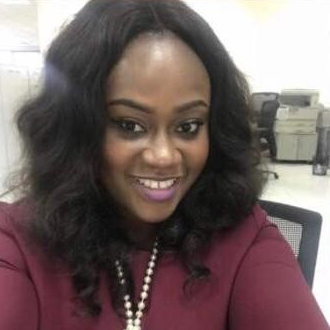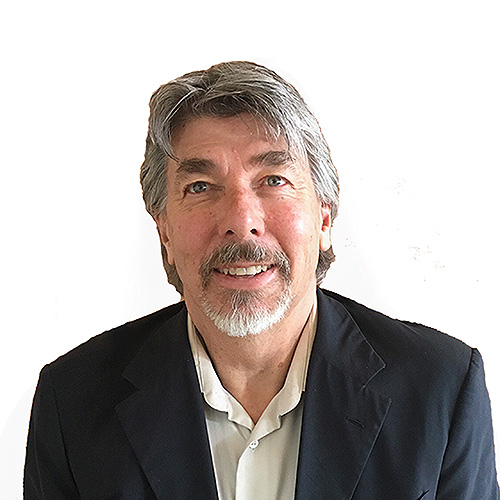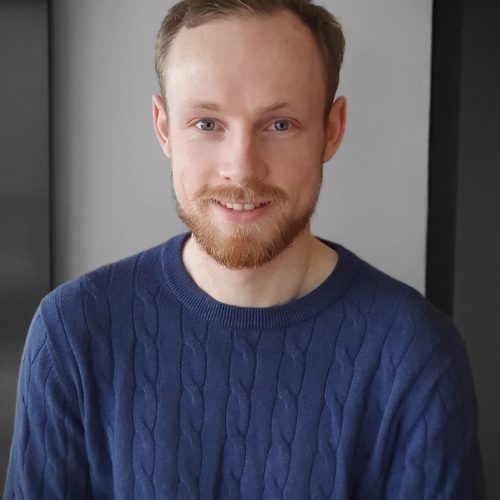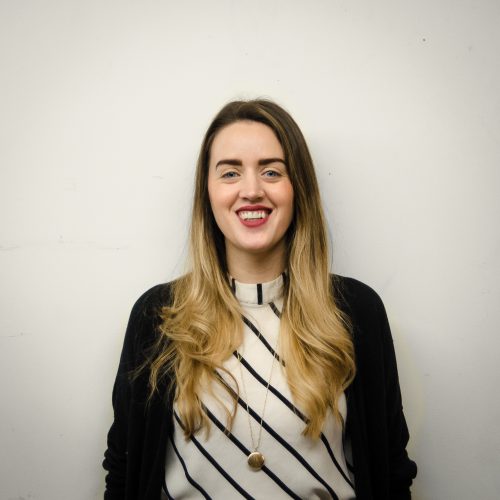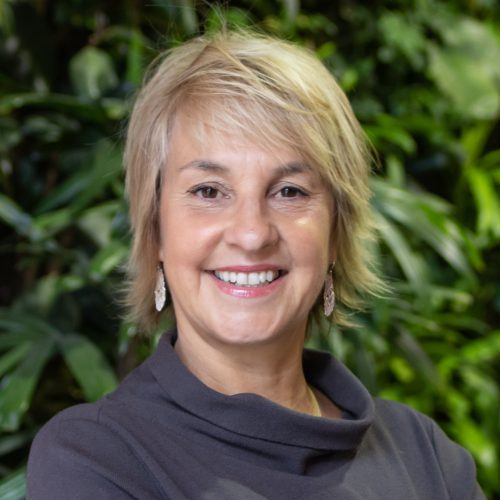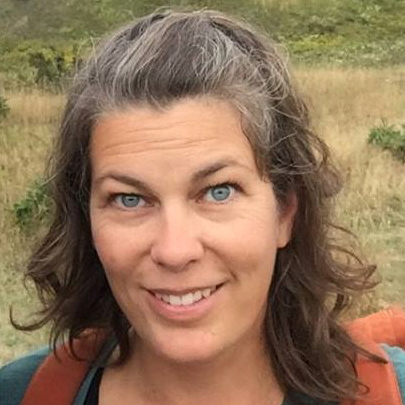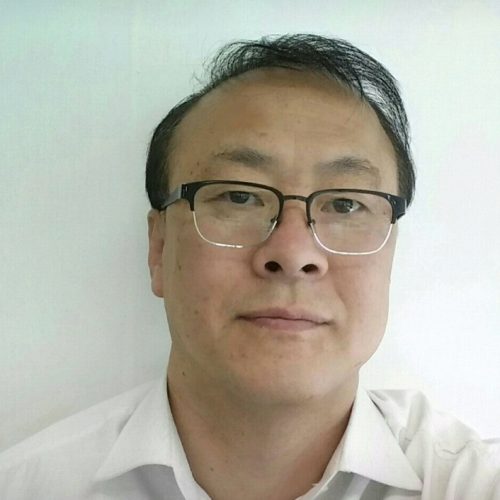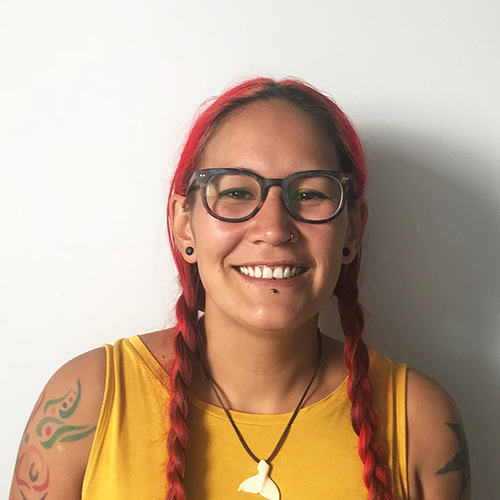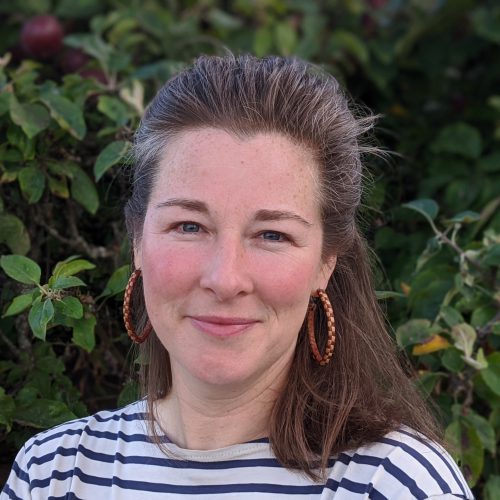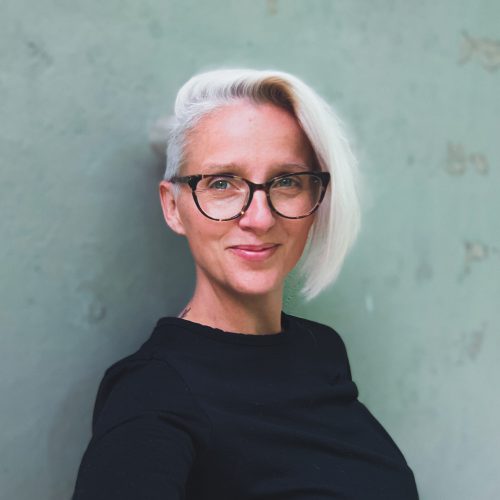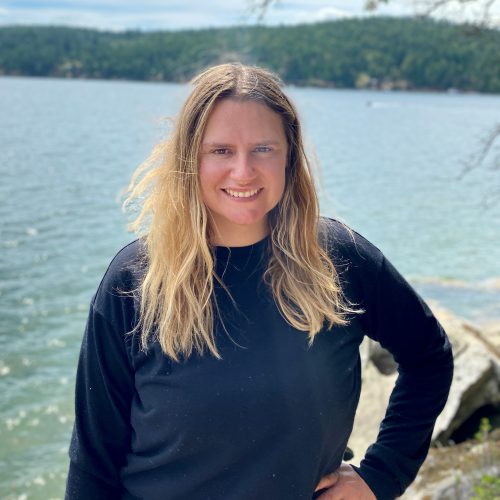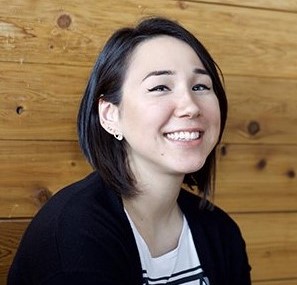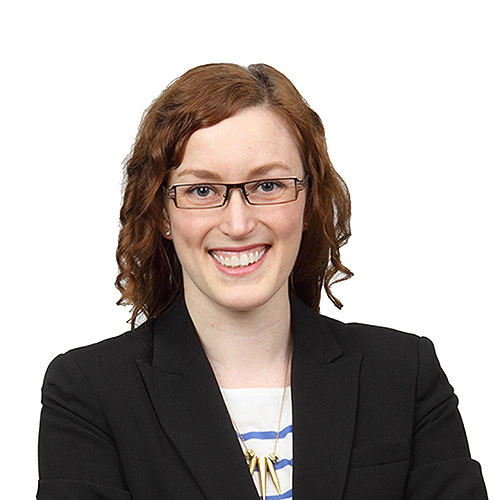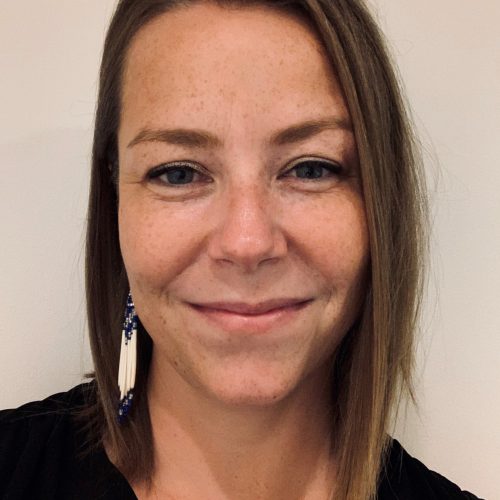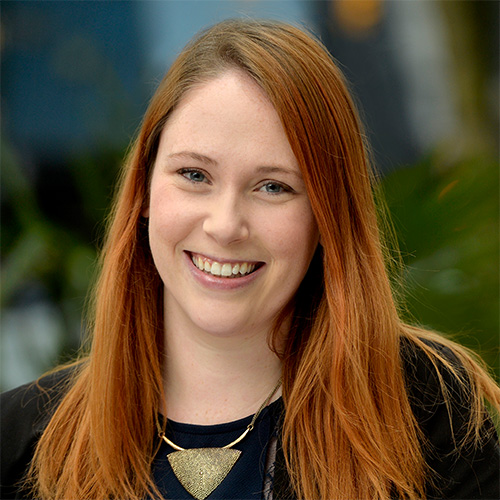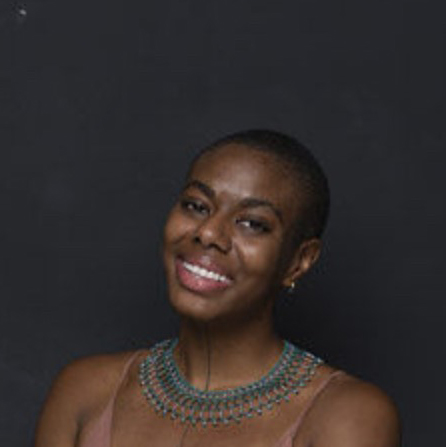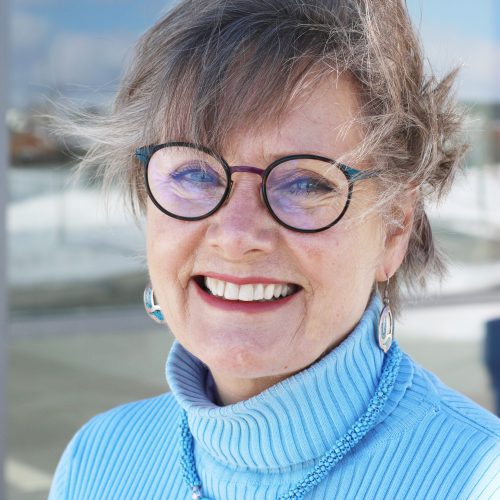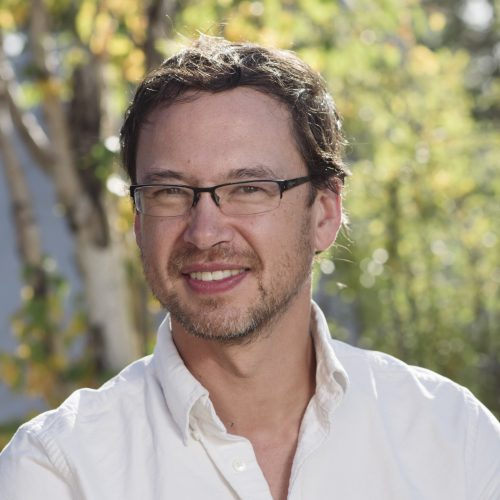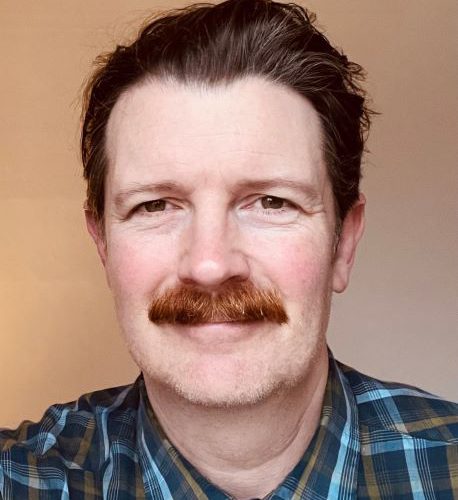 DIRECTOR, COMMUNICATIONS
Alison Henning
Alison Henning leads the communications team and overall brand identity of MakeWay. She works to tell MakeWay's story, finding compelling ways to communicate our purpose to diverse audiences.
Alison ensures alignment between strategy and messaging to advance organizational objectives. She works closely with all MakeWay teams, supporting a range of initiatives across internal and external communications. She has over 15 years of experience in non-profit communications with organizations including the Greater Vancouver Food Bank Society and the Nova Scotia Nature Trust. As Digital Producer at Que Pasa Communications in London, England with clients like Tetley Tea and Red Bull. Alison holds an MA in Media and Communications from the University of London, UK.
Manager, Shared Platform Operations
Allison Roberts
Allie joined the MakeWay shared platform team in 2014 and currently holds the role of Manager, Shared Platform Operations, where she leads and supports the implementation of strategy planning, development, and implementation of Shared Platform operations and processes, including supervision of the Shared Platform coordinator team.  Prior to joining MakeWay, Allie provided research, writing, and program support for several Toronto-based nonprofits, including Lake Ontario Waterkeeper, EcoSpark, and CivicAction. She has a Master of Environmental Studies degree from Queen's University and a BA in Environmental Studies from Trent University. In a volunteer capacity, Allie works on various animal justice causes. She is based in Hamilton, Ontario on the traditional territories of the Erie, Neutral, Huron-Wendat, Haudenosaunee and Mississaugas.
SENIOR COORDINATOR, REVENUE & DONOR RELATIONS
Annie Phan
Based in Vancouver, Annie Phan is a Senior Coordinator, Revenue and Donor Relations at MakeWay and works closely with the teams regarding to donations and other revenue processing. She ensures transactions are in compliance with Canada Revenue Agency (CRA) policies and guidelines and MakeWay's policies.
Prior to working at MakeWay, she worked as an accounting specialist in finance and real estate industry. She holds a bachelor's degree in finance from HCM Open University and a Post-Degree in Finance and Accounting from Douglas College.
MANAGER, SERVICES DELIVERY
Antonia Taylor
Antonia strategically leads the planning and implementation of agreement-based services on behalf of MakeWay. She is responsible for project management, cross-team collaboration, resource allocation, and grant management. Her experience comes from a variety of roles in private companies, the travel industry and charity sector. Before joining MakeWay in 2017, she worked for the School for Social Entrepreneurs (SSE) in London, setting up new programs, helping stakeholders move ideas to action and supporting course participants on a day-to-day basis. Antonia immigrated to Vancouver from London over five years ago and now cannot imagine leaving the beautiful west coast!
SENIOR FINANCE COORDINATOR
Brenda Cinkant
Brenda Cinkant is a Finance Coordinator supporting the MakeWay Shared Platform team.
She is based in Kelowna, BC on the unceded territory of the Syilx (Okanagan) peoples.
Brenda is a seasoned administration professional with several years' experience working in finance and accounting.
Pacific Team Lead
Bridgitte Taylor
Bridgitte works with community, philanthropic and sector partners to support nature and communities thrive together in the Pacific. She manages program grants, funds, and other initiatives to help our partners achieve and implement their visions.
Prior to joining MakeWay, Bridgitte worked with government and NGOs on various issues ranging from trade to nuclear weapons ban treaties. She is an alumnus of the University of British Columbia where she completed her degree in International Relations and was focused on international environmental conflicts. But as a lifelong west coaster, she believes that reimagining better shared futures starts locally. Bridgitte is currently a volunteer advisor on the City of Vancouver's active transportation committee, and is a longtime board member of a grassroots youth social enterprise. In her spare time, she enjoys photography, beachcombing and learning how to knit.
PROJECT SPECIALIST
Bruce Berghmans
Bruce Berghmans is a Project Specialist at MakeWay and provides support to initiatives on the Shared Platform.
Bruce has worked in the nonprofit and research sector including for the International Growth Centre and Amnesty International. Prior to joining MakeWay, she managed a large portfolio of grantees and worked on impact and donor reporting. She holds a BA in International Relations and a Masters in International Politics and East Asia from Warwick University, UK.
FINANCE MANAGER, SHARED PLATFORM
Camille Culala
Camille is a Finance Advisor for the Shared Platform. She oversees the projects' overall financial health and provides a varying degree of financial and accounting support. Camille partners with project specialists, coordinators, administrators, managers, and directors to ensure that projects benefit from the administrative resources and expertise of the shared platform.
Prior to working for MakeWay, Camille worked for Employment and Social Development Canada in Newfoundland. She has also worked in the banking and accounting industries as well as in the nonprofit sector. She has a Master of Business Administration (MBA) and a Bachelor of Commerce majoring in accounting.
SENIOR PROJECT SPECIALIST
Chelsea Morka
PAYROLL & BENEFITS SPECIALIST
Cristina Biason
Cristina Biason joined MakeWay in June 2018, bringing with her more than 20 years experience in Payroll and Benefits management.  As part of the People Engagement & Learning team, Cristina is focused on providing excellent employee experience.
DIRECTOR, FINANCE
Danae MacLean
Danae is the Director of Finance at MakeWay. Since 2010 she has worked in many Finance roles on the Finance team. She now manages the Shared Platform Finance Specialist team and is also responsible for monitoring and reporting on the financial health of the overall organization. As a trusted internal advisor, her passion is spreading financial literacy throughout MakeWay and beyond.
Danae has been working in government, education, and not-for profit for 15 years, providing financial and administrative support. She has a Bachelor of Technology in Accounting from BCIT and is in the final stages of her studies to earn her CPA designation.
SENIOR ASSOCIATE, COMMUNITY INITIATIVES
Delma Autut
Delma joined MakeWay in 2020 and is based in Iqaluit, Nunavut. As Senior Associate, Community Initiatives, Delma supports women's and girl's initiatives in the territories and Inuit regions by building meaningful relationships and partnering with northern communities, leaders, and organizations to enable community-driven solutions to women's and girl's issues. The position is the result of a new partnership between MakeWay and the Canadian Women's Foundation.
Delma is originally from Igluligaarjuk, Nunavut which is a small town of 350 residents off the coast of Hudson Bay. She studied at Aurora College in Yellowknife and George Brown College, and most recently she has been working as Manager, Pre-Employment Training at Pilimmaksaivik within the Government of Canada based in Iqaluit.
Delma has spent most of her career within the non-profit sector, and her passion is to promote mental wellness within Nunavut. She is also co-owner of Mamitsiivik Consulting, a business focused on facilitating mental health first aid programs.
Prior to joining MakeWay, Delma worked with the Arctic Children and Youth Foundation, Embrace Life Council, and Big Brothers Big Sisters of Canada. She places great value on community and building relationships – all of which will be important in her new role as Senior Associate, Community Initiatives.
NORTHERN PROGRAM SPECIALIST
Emma Kreuger
Emma Kreuger is the Northern Program Specialist, based out of Arviat, Nunavut. She grew up in Qamani'tuaq (Baker Lake) and settled in Arviat after completing her post-secondary studies in Montreal and Iqaluit. Emma has previously worked with non-profit organizations focused on local, regional, or territorial work in Nunavut. She has also worked with Hinaani Design, a small business that specializes in Inuit apparel and graphic design.
DIRECTOR, PEOPLE ENGAGEMENT & LEARNING
Erin Blanding
Erin has cultivated a commitment to the co-creation of justice and equity-oriented non-profit and social-benefit work globally over the last 20 years, as a facilitator, executive, and leadership development coach focused on program design, culture building, and organizational learning working with diverse stakeholders to organize for effective change management and strategic alignment for social change.
Erin has an MA in Applied Community Development & Conservation and worked on the US/Mexico borderlands for 12 years as the co-creator and director of the Windsong Peace & Leadership Center, a permaculture ranch & leadership training center focused on immigration and racial justice, accessibility, environmental regeneration, and youth empowerment. She is a co-founder and previous executive director of the Borderlands Restoration Leadership Institute dedicated to shifting Arizona/Sonora economic practices from extraction-based economies toward restoration economies for cultural & ecological sustainability. Returning to Toronto in 2017, Erin was the Head of Global Innovation & Development with WE, and supported the strategic planning work of Future Generations University as their VP of Global Outreach in 2019.
Erin's work at MakeWay is focused on building a learning culture, advancing equity and justice, employee engagement, training and development, and HR policy and process.
FINANCE ADVISOR, SHARED PLATFORM
Irene Ajiboye
Based in Ontario, Irene is a Finance Advisor for the Shared Platform. She provides various financial support (budgeting, cashflow management and financial analysis) for projects on the shared platform ensuring project's overall financial health is good. Irene partners with project specialists, coordinators, administrators, managers, and directors to ensure that projects benefit from the administrative resources and expertise of the shared platform.
Prior to working for MakeWay, Irene worked as a financial advisor and analyst in the banking and insurance industries. She has a Master of Business Administration (MBA) and holds a bachelor's degree in Economics.
SENIOR ADVISOR
Ivan Thompson
Ivan Thompson is Senior Advisor with a primary focus on Canada's Pacific wild salmon watersheds. Ivan returned to MakeWay in 2017 after working for a decade as Program Officer for the Gordon and Betty Moore Foundation's Wild Salmon Ecosystem Initiative. In his role at MakeWay, he continues to work with the Moore Foundation and a range of philanthropic, academic, community, and NGO partners to sustain and extend improvements to wild salmon management frameworks and watershed governance mechanisms. This includes an emphasis on the protection of high quality freshwater habitat, improvements in the selectivity of fisheries, and innovations in salmon aquaculture.
In the early 2000s, Ivan headed up the Northern Rivers Initiative at the Sage Centre (now the MakeWay Shared Platform) and, as ForestEthics' Community and Economic Advisor, worked with the Rainforest Solutions Project to protect the Great Bear Rainforest. Previously he had an extensive professional career in education and counselling with Outward Bound schools, alternative programs and adult education settings, culminating in the role of Dean of Education at Northwest Community College in northern British Columbia.
Ivan holds a BA in Psychology from McMaster University, a BEd in Experiential Education from Queens University, an MEd in Counselling from University of Victoria, and a post-graduate certification in Applied Economics from the University of London.
INTERIM FINANCE MANAGER
James Anthony
Based in Vancouver, James is the Finance Manager for MakeWay's Shared Platform. In addition to supervising and managing the Shared Platform finance support team, he collaborates with project specialists, coordinators and other teams to provide financial support and analysis to a portfolio of Shared Platform projects.
Prior to joining MakeWay, James was a Manager for Deloitte LLP in London, UK, specializing in the financial services sector. He came to Canada determined to use his existing financial expertise in support of environmental and social causes. He is a Certified Professional Accountant (CPA), Associate Chartered Accountant (ACA) and holds a Master of Chemistry Degree from Durham University, UK.
FUND DEVELOPMENT RESEARCHER
Jenn Mitchell
Jenn joined the MakeWay team in September 2021. In the newly developed role of Fund Development Researcher, Jenn will be the architect behind new partner identification, qualification, and moves management.
Prior to joining MakeWay, Jenn has worked across the public and private sector, with a focus on social justice, human rights, and the environment. Jenn has a BA, Diversity and Equity & Non-Profit and Voluntary Management, as well as an Honor's Graduate, Fundraising Management from Humber College.
PRESIDENT & CEO
Joanna Kerr
Joanna Kerr is the President and CEO of MakeWay.
She has dedicated her career to advancing social justice and women's rights, a healthy environment, and strong civil society. Prior to joining MakeWay in 2019, Joanna led Greenpeace Canada for over 5 years. She was the first female Chief Executive of ActionAid International based in South Africa, and the Executive Director of the Association for Women's Rights in Development.
She currently serves as the Chair of the Equality Fund, Canada's global fund for women, and is the International Board Chair of World Animal Protection. She is also the Lake Steward for the lake she can often be found near.
PROGRAM LEAD, MANITOBA
Julie Price
Julie Price leads a strategic grantmaking program called the Northern Manitoba Food, Culture & Community Fund. This fund is a collaboration between 10 organizations and its purpose is to support local projects that increase access to healthy food, improve community health, and drive community economic development.
Julie was born and raised in Manitoba, where she completed a Bachelor of Science in Agriculture followed by a Masters in Natural Resource Management. Prior to joining MakeWay, she worked in large-scale animal agriculture and then spent a decade with Heifer Canada, working with communities in Saskatchewan, Ontario, and Manitoba to improve local food systems and reduce hunger and poverty. As an active member of her community, Julie has supported and facilitated the development of local organizations including the Farmers' Markets Association of Manitoba, Harvest Moon Local Food initiative, Fort Whyte Farms, and Manitoba Farm Mentorship. She is a founding board member of Food Matters Manitoba, a provincial food security organization.
Julie has a strong belief in the wisdom of communities. Her development philosophy is to listen, learn, and adapt to local needs.
BUSINESS ANALYST
KeunWoo Lee
KeunWoo joined the MakeWay team in 2018 and supports MakeWay Foundation as a Business Analyst. He is based in Vancouver, BC. Prior to working at MakeWay, worked as a business planning and analysis manager at Citigroup and Samsung. Born and raised in Seoul, South Korea, he completed a Bachelor of Business Management before moving to Canada.
NORTHERN PROGRAM MANAGER
Killulark Arngna'naaq
Killulark Arngna'naaq is the Northern Program Manager based in MakeWay's Yellowknife office. She is originally from Qamani'tuaq, Nunavut but grew up in Yellowknife and parts of Ontario. She works with both the shared platform as well as the strategic programs team. She also volunteers with several nonprofits organizations, applying her formal training to several causes, primarily arts and/or Indigenous based.
Lead, Pacific Partnerships
Kim Hardy
Kim Hardy works with funders and grantees to find strategic philanthropic uncommon solutions for the common good with special focus on Canada's West Coast and Northern geographies. She has worked extensively with First Nations, development corporations and rural communities on community-based economic development projects in BC and the Yukon. Kim completed her MBA in Community Economic Development at Cape Breton University after studying psychology at the University of Victoria and completing the Community Economic Development certificate at Simon Fraser University. She has been an active member of the Canadian Community Economic Development Network, participating on the BC/Yukon Council and is currently contributing to Genuine Progress Pacific as a Board Member.
DIRECTOR, PARTNERSHIP DEVELOPMENT
Leanne Burton
In working with MakeWay, Leanne Burton plays a leadership role in developing customized philanthropic solutions for individual philanthropists, private foundations, and corporations. Accessing a unique suite of tools that includes donor advised funds, impact investment options, and a shared platform for charitable projects, MakeWay builds bridges among sectors, and helps to steer philanthropy into innovative work that can address tough social and environmental challenges.
DIRECTOR, SHARED PLATFORM
Lizzie Howells
Lizzie joined MakeWay in July 2019 as the Director of the Shared Platform and is based in the Vancouver office. She works with multiple departments to oversee the coordination of resources and the delivery of supports to projects on the Shared Platform.
Lizzie has worked in the nonprofit sector in Canada and the UK for over ten years in a variety of roles, including consulting with a diverse range of charities in their human resources and operations. Prior to joining MakeWay, Lizzie was the operational leader for SOGI 1 2 3, a collaborative education initiative that has been adopted by all school boards in BC.
Lizzie is a Chartered Professional in Human Resources in BC and a Certified Associate in Project Management.
SENIOR ASSOCIATE, INUIT NUNANGAT
Lori Tagoona
Lori Tagoona joined the MakeWay team as Senior Associate for Inuit Nunangat. Based in Iqaluit, NU her role focuses on building meaningful relationships and partnering with Inuit communities, leaders and organizations to enable community-driven solutions. She is an alumni of Nunavut Sivuniksavut and Canada World Youth and studied at the University of Winnipeg and Athabasca University. Lori was most recently Senior Advisor in the Nunavut Regional Office of Crown-Indigenous Relations and Northern Affairs Canada.
Lori loves connecting with people who are passionate about creating positive change in the north. She believes that long term and sustainable solutions must revolve around the resurgence of Indigenous ways of being and knowing.
Lori is also a member of the Hinaani Design team, an Inuit owned company which designs clothing and accessories that reflect Inuit culture and Arctic landscapes.
SENIOR MANAGER, PROGRAM OPERATIONS & COMPLIANCE
Natalie Cushing
Natalie joined MakeWay in 2013 and provides compliance administration, training, and advice to teams across the organization. She has been part of the nonprofit and charity sector since 2004 in volunteer, employee, contractor, and board member roles. Throughout her career, Natalie has focused on the value of governance and operations in helping organizations effectively and efficiently realize their missions. As part of her ongoing learning, Natalie strives to integrate Indigenous legal concepts and UNDRIP into her approach to compliance.
Prior to joining MakeWay, Natalie led business development and grant management at a nonprofit promoting residential energy efficiency. She currently serves on the board of Hives for Humanity and volunteers with the Vancouver Farmers' Market and her local Adopt a Catch Basin program.
DIRECTOR, NATIONAL PROGRAMMING
Nicole McDonald
Born and raised in Saskatchewan on Treaty 6 territory, Nicole is Métis with ancestral roots in the Red River Valley. She has spent her career working to advance Indigenous sovereignty, Indigenous philanthropy, and reconciliation, most recently as Director of Indigenous Initiatives at the McConnell Foundation where she led the McConnell Reconciliation Initiative.
Nicole joins MakeWay with significant experience in government relations working on files such as the Indian Residential School Resolution, the Urban Aboriginal Strategy, and the Government of Canada's Initiative on Missing and Murdered Aboriginal Women. In addition to providing policy leadership and expertise at the federal level, she has also worked extensively at the community level.
Nicole is currently a Fellow of the Academy for Systems Change and sits on the Board of Directors at SeedChange. She lives on unceded Algonquin territory in Ottawa with her husband and five children.
Nicole McDonald will lead MakeWay's national program strategy, connecting efforts across existing MakeWay programs in the Pacific, the North, and Manitoba, and pursuing emerging opportunities for MakeWay to build partnerships and solutions that enable nature and communities to thrive together. Based in Ottawa, she will also play a key role in federal government relations for MakeWay.
MANAGER, COMMUNICATIONS
Norah Murphy
Norah collaborates with teams across the organization on a range of communications and marketing projects related to grantmaking, development, public and media relations, and the shared platform. As Senior Communication Specialist, she is responsible for connecting our community, marketing our tools and offerings, and sharing MakeWay's story across multiple communications platforms.
Norah's communications experience spans roles in the private sector, government, and nonprofits. Prior to joining MakeWay in 2017, she worked with the Shareholder Association for Research and Education (SHARE), a nonprofit organization focused on helping institutional investors who have an interest in responsible (ESG) investment.
Norah has a MA in Global Media and Transnational Communications from Goldsmiths, University of London and a BA in Communications Studies from York University.
PROJECT SPECIALIST
Sharita Henry
Sharita has been at MakeWay since 2019, and provides operational support to initiatives on the shared platform as a Project Specialist. Sharita completed a 5 year co-op Honors degree in Environment and Business at the University of Waterloo, and landed fellowships with two different entrepreneurial start-up programs – GreenHouse and Venture For Canada.
Sharita has a packed resume of experience in almost every sector: government, research, journalism, consulting, agriculture, art, start-ups, and academics. Sharita has a long history of activism and organizing in the environmental and social sectors, and is honored to be able to bring their passion and skill to the MakeWay team.
A true Gemini, Sharita has a million different interests, and can often be found tattooing (or getting tattooed), hiking, dancing, reading, writing, cooking, and gardening.
FINANCE ADVISOR, SHARED PLATFORM
Sharon Kimberley
Sharon is a CPA, CA and holds a Master of Environment and Business from the University of Waterloo. The combination of professional and academic experience gives her the financial background and understanding of the issues around sustainability, community building and social challenges Canadians are facing. Prior work experience was in program and people management in a post secondary setting, with the work focused on project and regional management, process improvement and building relationships through respectful listening and dialogue.  Sharon has a talent for communicating complex issues in ways that people understand, and is committed to providing effective support to the Shared Platform projects. The alignment of MakeWay's values with her own were a key driver to join the MakeWay team.
Sharon is honoured to live and work on traditional territory of many nations including the Mississaugas of the Credit, the Anishnabeg, the Chippewa, the Haudenosaunee and the Wendat peoples, now home to many diverse First Nations, Inuit, and Métis Peoples.
PROGRAM LEAD, NORTHERN CANADA
Stephen Ellis
Stephen grew up twice. He spent his childhood in Winnipeg, Manitoba, and his early forays into the Canadian Shield and prairies fostered a great love of the land. He then spent his early adulthood in Lutsel K'e, Northwest Territories amongst the Denesoline, and there adopted a deep appreciation for the people, land, and culture. There he and his wife Tracey started raising their family, and he worked with Indigenous peoples to address critical land, resource, and governance issues for fifteen years.
Now living with his family in Yellowknife, Northwest Territories, Stephen works as Program Lead, Northern Canada for MakeWay, a national philanthropic foundation devoted to fostering community solutions to environmental sustainability, economic prosperity, and community wellbeing challenges. He is focused on working with northerners to amplify next generation northern leadership, foster sustainable livelihoods, achieve wise land and water stewardship, and catalyze cultural resurgence.
DIRECTOR, STRATEGIC INITIATIVES
Todd Jaques
Todd Jaques collaborates with projects and partners to build uncommon solutions for the common good, including growing and cultivating the MakeWay project community, building impact investing partnerships, and innovating the shared platform model. Prior to joining MakeWay, Todd was the Director of Operations and Agriculture Partnerships at the Ontario Association of Food Banks, where he was responsible for creating new programs to increase food banks' participation in sustainable food systems.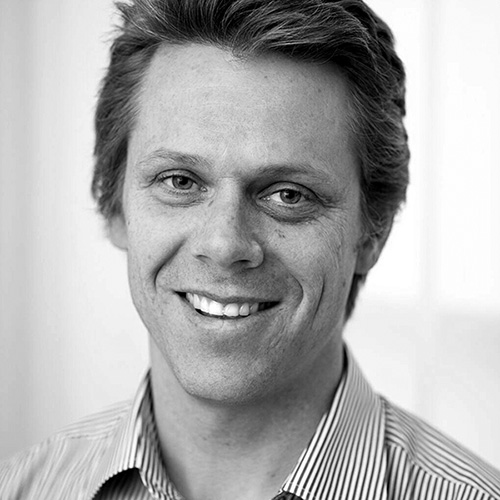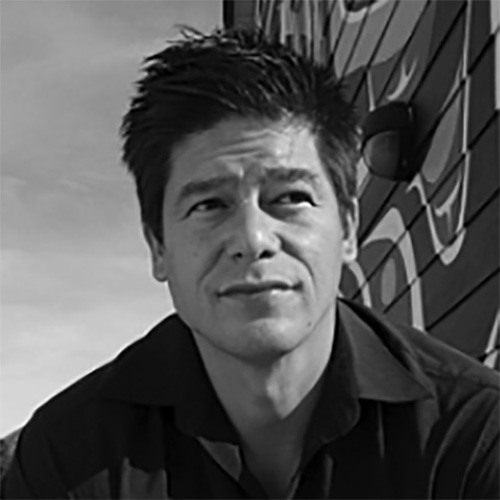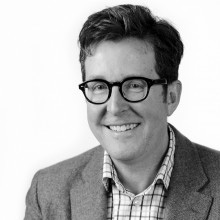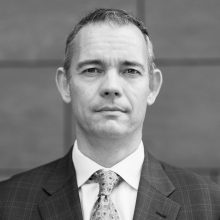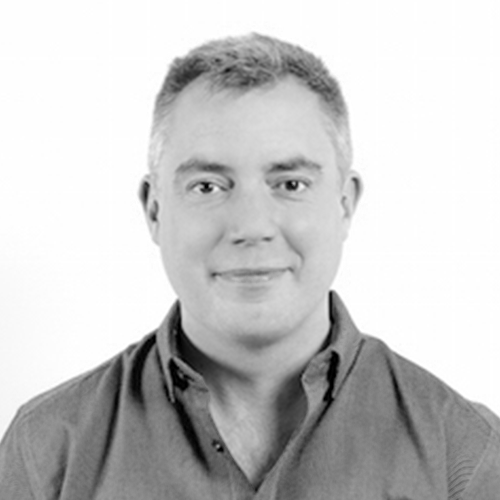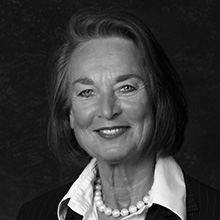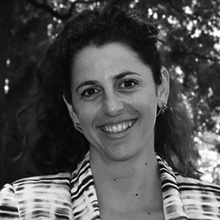 Chair
Andrew Heintzman
Andrew Heintzman is the president and a co-founder of Investeco Capital. He has a background in private equity and venture capital investing in environmental companies. Andrew is a member of the Clean Energy Task Force for the Province of Ontario, and he sits on a number of corporate boards, including Lotek Wireless and Rowe Farms. Andrew is also on the steering committee of Sustainable Prosperity and an Advisor to the MGA program at the Munk School of Global Affairs at the University of Toronto. Andrew is the author of The New Entrepreneurs: Building a Green Economy for the Future, and co-editor of two books, Fueling the Future: How the Battle Over Energy is Changing Everything and Feeding the Future: From Fat to Famine, all published by The House of Anansi Press.
Justin Ferbey
Justin Ferbey is Deputy Minister of Economic Development of the Yukon Government and President of the Yukon Development Corporation, the crown corporation responsible for promoting economic development of Yukon. He is also former Chief Executive Officer of the Carcross Tagish Management Corporation, where his efforts resulted in the 2013 Innovator of the Year Award from the Tourism Industry Association of the Yukon and Innovator of the Year finalist in the 2013 Canadian Tourism Awards.
Justin is a federal appointee to the Joint Public Advisory Committee of the North American Agreement for Environmental Cooperation, and former president of Skookum Jim's Friendship Centre. He was previously a federal fiscal advisor in the British Columbia treaty process, director of the Yukon Energy Corporation, vice-chair of the Yukon Chamber of Commerce, and an executive of the Carcross Tagish First Nation.
Born and raised in the Yukon, Justin is a citizen of the Carcross Tagish First Nation. He holds a Bachelor's degree in neuroscience and an MBA from the University of Liverpool. He is also a 2007 Action Canada Fellow and an alumnus of the US Department of State International Visitor Leadership Program (2013).
Sandy Houston
Sandy Houston is the President and CEO of the Metcalf Foundation. Sandy has led development of Metcalf into a leading private foundation engaged in helping Canadians imagine and build a just, healthy and creative society. Prior to joining Metcalf, Sandy practiced corporate litigation at Oslers and was a founding partner in Stitt Feld Handy Houston, Canada's first law firm to focus predominately on alternative dispute resolution.
Much of his current work is focused on creating opportunities for innovation and collaboration and in advancing new thinking and policy approaches. Sandy has been instrumental in the establishment of a number of Canadian not-for-profits. He was the founding chair of the Friends of the Greenbelt Foundation, an arms-length, public foundation created by the Government of Ontario to support the environmental and agricultural integrity of province's new Greenbelt. He is currently the chair of Community Food Centres Canada and past chair of Philanthropic Foundations Canada. He is a director of MakeWay and the Toronto Community Foundation. He also serves as advisor to a number of charitable organizations including CivicAction, Mowat Centre for Policy Innovation, and Imagine Canada. Sandy is a Senior Fellow at Massey College.
Aerin Jacob, PhD
Aerin Jacob has worked in research, conservation, teaching, and consulting across North America, East Africa, and Central America. As a conservation scientist at Yellowstone to Yukon Conservation Initiative, she conducts and communicates applied scientific research to inform management, policy, and conservation decisions. Aerin is an advocate for diversity in science and active in science outreach including through public lectures, storytelling, and media and policy engagement. She also serves on the board of the Society for Conservation Biology North America. She was a recipient of the Liber Ero Fellowship, a scholar with the Sustainable Canada Dialogues, a Wilburforce Fellow in Conservation Science, and served on the Pathway to Canada Target 1 expert task team on biodiversity and ecosystem services. Aerin holds a Bachelor's degree from the University of British Columbia and a doctorate from McGill University, and conducted postdoctoral research at the University of Victoria.
Michael Jantzi
Michael Jantzi is the CEO of Sustainalytics. He was the founder of Jantzi Research and has been active in the responsible investment field since 1990. Michael is a thought leader on sustainability investment and corporate social responsibility issues and regularly appears in the global media. He is the co-author of The 50 Best Ethical Stocks for Canadians: High Value Investing, published by MacMillan Canada.
Over the years Michael and his team have been recognized for their research excellence and for being champions of sustainable and responsible investment globally. In 2006, Jantzi Research won the Capital Markets Award for Sustainable Investment & Banking, awarded by the GLOBE Foundation and The Globe and Mail as part of the prestigious GLOBE Awards for Environmental Excellence program. In June 2010 Michael was awarded the Lifetime Achievement Award by the Social Investment Organization (now the Responsible Investment Association) in recognition of his contributions to the Canadian sustainable and responsible investment market thorough leadership, initiative, collaboration and innovation. He was named one of Canada's Clean50 in 2012. Sustainalytics was also internationally recognized in 2012, 2013 and 2014 as the best independent responsible investment research firm in the Independent Research in Responsible Investment (IRRI) survey conducted by Extel and SRI-CONNECT.
Michael is on the Advisory Council of Ivy Business School's Institute for Long-Term Prosperity through Business. He holds degrees from Western University and Dalhousie University.
Peter MacLeod
Peter MacLeod is the principal of MASS LBP, and one of Canada's leading experts in public engagement and deliberative democracy. Since its founding in 2007, MASS has completed more than 200 major policy projects for governments and public agencies across Canada while pioneering the use of Civic Lotteries and Citizen Reference Panels and earning international recognition for its work.
Peter frequently writes and speaks about the citizen's experience of the state, the importance of public imagination, and the future of responsible government.
He is the past chair of Toronto's Wellesley Institute for Urban Health, and currently serves on the boards of MakeWay, an environmental charity, as well as the Environics Institute and the YMCA of Greater Toronto. He is also an adjunct lecturer at the Dalla Lana School of Public Health at the University of Toronto.
Liisa O'Hara
Liisa O'Hara has had a diverse career in business and industry oversight, most recently, serving as Commissioner to the British Columbia Utilities Commission (BCUC) for 10 years.
As BCUC commissioner, Liisa participated in oversight of the province's natural gas and electricity utilities, the regulation of rates, and the development of new facilities. As commissioner, she also developed a strong interest in clean energy solutions. During her 30-year career, Liisa worked in the airline industry and was a senior oil pipeline executive with finance, corporate and regulatory responsibilities. Her regulatory and policy expertise spans both Canadian federal and provincial jurisdictions.
Liisa was appointed to British Columbia's Property Assessment Appeal Board in February 2016. She serves on the board of the West Vancouver Community Foundation and is a director of Encorp Pacific, serving on its Audit and Governance Committee. O'Hara also served as Executive-in-Residence for the Sauder School of Business from 2004 to 2008. Liisa has a Master of Science in Business Administration from the University of British Columbia and a Certified General Accounting (CPA) designation. She is also a graduate of the Directors Education Program at the Institute of Corporate Directors.
Jane Rabinowicz
Jane Rabinowicz works to advance food sovereignty and community leadership at local, regional, national, and international levels. As Executive Director of USC Canada, Jane and her team collaborate with partners in 12 countries to enhance seed biodiversity, promote ecological agriculture, and protect farmers' rights. Jane's most formative early professional experience was at Santropol Roulant, a youth-run Meals on Wheels program where she learned the power of investing in the leadership of young people for social change. After serving as Executive Director of Santropol Roulant from 2005 to 2010, Jane worked as Director of Development for Equiterre, Quebec's leading sustainable development organization.
In 2016, Jane was named one of the 53 most influential people in Canada's food system by The Globe and Mail. In addition to her work at USC Canada, Jane is co-founder and Vice-President of the Silver Dollar Foundation. She previously served on the Boards of Centraide du Grand Montréal, Food Secure Canada, Santropol Roulant, and the Centre for Community Organizations. Jane's work requires constructive partnerships across sectors and scales. She thrives on mobilizing teams to collaborate and innovate, and is committed to investing in the strengths and leadership of people at all levels of an organization.
Denise Williams
At the intersection of Indigenous sovereignty, technological advancement and a rapidly expanding technology and innovation economy in demand of new ideas and new skills, Denise has the privilege of working with Indigenous peoples, governments, academics, technology futurists, and social change makers to map the ecosystem that will result in fair and equitable access to the tools and education required for success in the digital age. Denise leads a theory of change that will not only ensure Indigenous peoples are competitive in BC's technology and innovation sector, but leading and growing local digital economies.
With a passion for contributing and volunteering in initiatives and organizations that influence real change and the advancement of truth and reconciliation, Denise proudly serves as the President of the Urban Native Youth Association, advisor on innovation to the Governor General of Canada, Status of Women Canada's Indigenous Women's Circle, on the board of the First Mile Connectivity Consortium, Vancouver Economic Commission, and on the Simon Fraser University Board of Governors as Alumni-in-Order, where she earned her masters degree in business administration in 2015.
Alan Broadbent
Alan Broadbent is Chairman and Founder of Maytree, and Chairman and CEO of Avana Capital Corporation. He co-founded and chaired the Caledon Institute of Social Policy (1992-2017), and the Tamarack Institute for Community Engagement and the Institute (2004-2019), and chairs the Institute on Municipal Finance and Governance at the Munk School of Global Affairs and Public Policy at the University of Toronto. In addition, Alan is Chair of Sustainalytics Holdings B.V., Chair of the Toronto Inner-City Rugby Foundation, Chair of the Common Good Retirement Savings Initiative Steering Committee, Senior Fellow and Chair of the Governing Board of Massey College, and Member of the Order of Canada and recipient of the Queen's Diamond Jubilee Medal. Alan is the author of Urban Nation: Why We Need to Give Power Back to the Cities to Make Canada Strong; You're It (with Franca Gucciardi); and co-editor of Five Good Ideas: Practical Strategies for Non-Profit Success. Alan was awarded an honorary Doctor of Laws degree from Ryerson University in 2009, and from Queen's University in 2015.
Joel Solomon
Joel Solomon is Chair of Renewal Funds, Canada's largest mission venture capital firm. With $98m assets under management, Renewal Funds invests in Organics and EnviroTech. Joel is a Senior Advisor with RSF Social Finance, Founding Member of Social Venture Network, Business for Social Responsibility, MakeWay, and Board Chair of Hollyhock. Joel is a lead curator of the "Integrated Capital Fellows program of RSF, launching in late 2017."
Joel is the co-author of The Clean Money Revolution, a call to action to move trillions of dollars from damaging to regenerative use.