News and Views
Media
News and articles on our work.
Tides Canada appoints Jane Rabinowicz to board of directors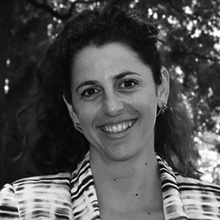 Vancouver, BC – Today, Tides Canada announced the appointment of Jane Rabinowicz to its board of directors. Rabinowicz has 20 years' experience in advancing community leadership at local, regional, national, and international levels and driving change in food sovereignty. She is currently the Co-Executive Director of USC Canada, a nonprofit promoting strong family farms, rural communities, and healthy ecosystems.
"Jane's insight and experience in community building and engagement is an asset to the board and our continued work to solve some of Canada's most complex environmental and social issues," said Jodi White, Chair of the Board. "We are pleased to add such a dynamic nonprofit leader to our organization."
"It is exciting to welcome Jane to our board given her many years of work in building equitable communities and food security. We are looking forward to her innovative and collaborative thinking," added Ross McMillan, President and CEO, Tides Canada.
Rabinowicz is a prominent leader in food security and sustainability in Canada. At USC Canada, Rabinowicz works with partners in 12 countries to develop seed biodiversity, promote ecological agriculture, and protect farmers' rights. She also is the Founding Director for The Bauta Family Initiative on Canadian Seed Security at USC Canada, which seeks to enhance seed biodiversity and resiliency. In addition to her work at USC Canada, Rabinowicz is co-founder and Vice President of the Silver Dollar Foundation. Rabinowicz previously worked as Director of Development for Équiterre, a Quebec-based organization focused on human and environmental health and social justice. Prior to that, she served as Executive Director at Santropol Roulant, an intergenerational community food hub that grows, prepares, and delivers food in Montreal.
In 2016 Rabinowicz was named one of the 53 most influential people in Canada's food system by The Globe and Mail. She has also served on the Boards of Centraide du Grand Montréal, Food Secure Canada, Santropol Roulant, and the Centre for Community Organizations.
Rabinowicz holds a Bachelor's from McGill University and is based out of Montreal and Ottawa.