News and Views
Media
News and articles on our work.
MakeWay welcomes Maxine Ifill to Board of Directors
Algonquin Anishinabe Nation /Ottawa, ON – Today MakeWay announced the appointment of Maxine Ifill (she/her/elle) as a Director of the Board.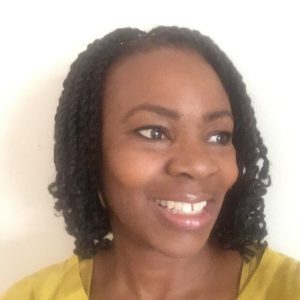 Maxine is an innovative team builder with a longstanding commitment to serving Black communities and feminist organizations.
Currently, Maxine is a Senior Director with the Government of Canada. Throughout her professional career she has held executive level positions within federal public service since 2006 and has ten years of private sector marketing experience.
Over the last 20 years, Maxine has committed to addressing gender-based and racial discrimination through in-kind support as a volunteer for local and global community organizations. As Co-chair of the Black History Ottawa Committee, she worked to increase awareness of Black History Month in the nation's capital. She also served as Board member of the Ottawa Rape Crisis Centre and as Treasurer on the MATCH International Women's Fund Board of Directors where she helped launch the Equality Fund, an innovative new collaboration designed to deliver new momentum for women's movements.
"My rooting in social justice, gender equality, and racial justice has always guided my volunteer work. I am inspired by the MakeWay mission to build partnerships and solutions to help nature and communities thrive together. I am very excited for this opportunity to contribute to this mission as MakeWay strives to increase diversity and inclusion in its work," said Maxine.
"Maxine brings a wealth of financial management expertise to the MakeWay Board, and her passion for racial justice and gender equality is an energizing addition as we continue to support community-led initiatives at the intersection of social justice and the environment," said Andrew Heintzman, Chair of the Board.
Maxine holds an MBA in marketing and international business from McGill University as well as a Bachelor of Science with Honours in Biochemistry from the University of Ottawa. Maxine is multilingual: fluent in English and French, with intermediate, conversational Spanish.
In her downtime, Maxine enjoys drawing and painting, and physical fitness pursuits.
-30-
About MakeWay
MakeWay is a national charity and public foundation with a goal to enable nature and communities to thrive together. We do this by building partnerships, providing solutions, grants, and services for the charitable sector across the country.
To learn more, visit makeway.org
Media Inquiries
Alison Henning
Director, Communications, MakeWay
Alison.henning@makeway.org
236.317.2778