Meet the members of our Board.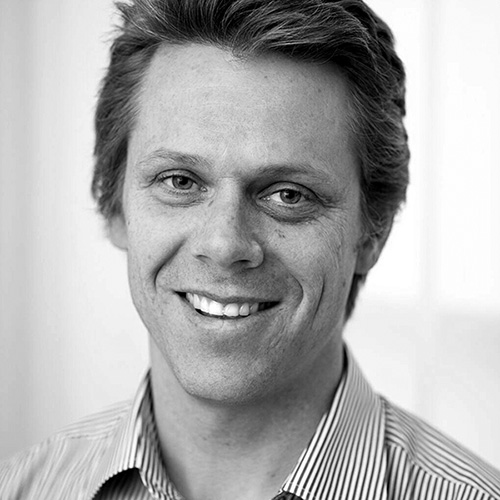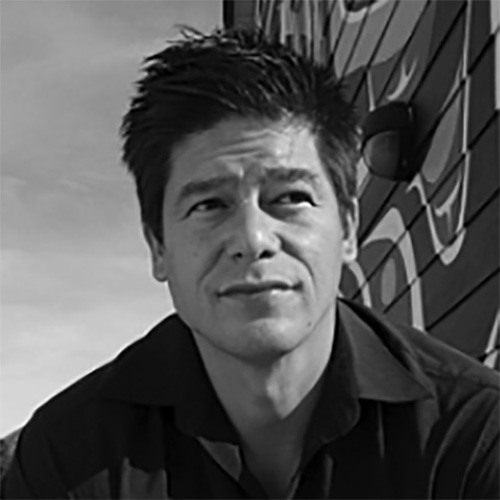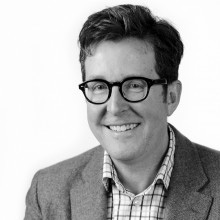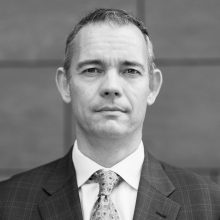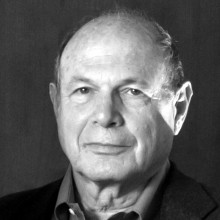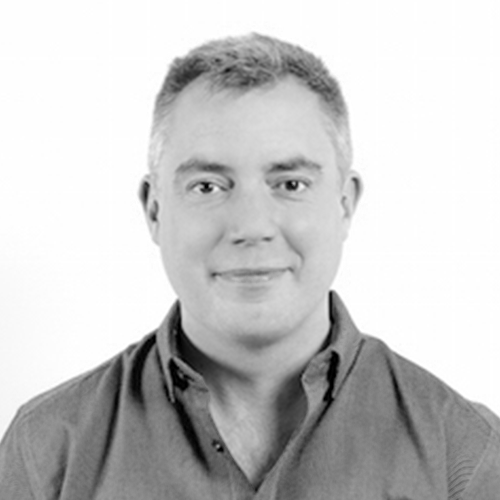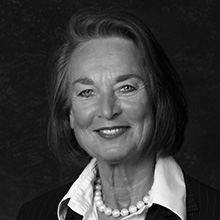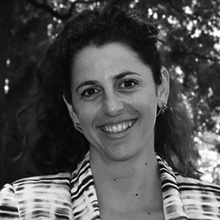 Chair
Andrew Heintzman
Andrew Heintzman is the president and a co-founder of Investeco Capital. He has a background in private equity and venture capital investing in environmental companies. Andrew is a member of the Clean Energy Task Force for the Province of Ontario, and he sits on a number of corporate boards, including Lotek Wireless and Rowe Farms. Andrew is also on the steering committee of Sustainable Prosperity and an Advisor to the MGA program at the Munk School of Global Affairs at the University of Toronto. Andrew is the author of The New Entrepreneurs: Building a Green Economy for the Future, and co-editor of two books, Fueling the Future: How the Battle Over Energy is Changing Everything and Feeding the Future: From Fat to Famine, all published by The House of Anansi Press.
Justin Ferbey
Justin Ferbey is Deputy Minister of Economic Development of the Yukon Government and President of the Yukon Development Corporation, the crown corporation responsible for promoting economic development of Yukon. He is also former Chief Executive Officer of the Carcross Tagish Management Corporation, where his efforts resulted in the 2013 Innovator of the Year Award from the Tourism Industry Association of the Yukon and Innovator of the Year finalist in the 2013 Canadian Tourism Awards.
Justin is a federal appointee to the Joint Public Advisory Committee of the North American Agreement for Environmental Cooperation, and former president of Skookum Jim's Friendship Centre. He was previously a federal fiscal advisor in the British Columbia treaty process, director of the Yukon Energy Corporation, vice-chair of the Yukon Chamber of Commerce, and an executive of the Carcross Tagish First Nation.
Born and raised in the Yukon, Justin is a citizen of the Carcross Tagish First Nation. He holds a Bachelor's degree in neuroscience and an MBA from the University of Liverpool. He is also a 2007 Action Canada Fellow and an alumnus of the US Department of State International Visitor Leadership Program (2013).
Sandy Houston
Sandy Houston is the President and CEO of the Metcalf Foundation. Sandy has led development of Metcalf into a leading private foundation engaged in helping Canadians imagine and build a just, healthy and creative society. Prior to joining Metcalf, Sandy practiced corporate litigation at Oslers and was a founding partner in Stitt Feld Handy Houston, Canada's first law firm to focus predominately on alternative dispute resolution.
Much of his current work is focused on creating opportunities for innovation and collaboration and in advancing new thinking and policy approaches. Sandy has been instrumental in the establishment of a number of Canadian not-for-profits. He was the founding chair of the Friends of the Greenbelt Foundation, an arms-length, public foundation created by the Government of Ontario to support the environmental and agricultural integrity of province's new Greenbelt. He is currently the chair of Community Food Centres Canada and past chair of Philanthropic Foundations Canada. He is a director of MakeWay and the Toronto Community Foundation. He also serves as advisor to a number of charitable organizations including CivicAction, Mowat Centre for Policy Innovation, and Imagine Canada. Sandy is a Senior Fellow at Massey College.
Aerin Jacob, PhD
Aerin Jacob has worked in research, conservation, teaching, and consulting across North America, East Africa, and Central America. As a conservation scientist at Yellowstone to Yukon Conservation Initiative, she conducts and communicates applied scientific research to inform management, policy, and conservation decisions. Aerin is an advocate for diversity in science and active in science outreach including through public lectures, storytelling, and media and policy engagement. She also serves on the board of the Society for Conservation Biology North America. She was a recipient of the Liber Ero Fellowship, a scholar with the Sustainable Canada Dialogues, a Wilburforce Fellow in Conservation Science, and served on the Pathway to Canada Target 1 expert task team on biodiversity and ecosystem services. Aerin holds a Bachelor's degree from the University of British Columbia and a doctorate from McGill University, and conducted postdoctoral research at the University of Victoria.
Michael Jantzi
Michael Jantzi is the CEO of Sustainalytics. He was the founder of Jantzi Research and has been active in the responsible investment field since 1990. Michael is a thought leader on sustainability investment and corporate social responsibility issues and regularly appears in the global media. He is the co-author of The 50 Best Ethical Stocks for Canadians: High Value Investing, published by MacMillan Canada.
Over the years Michael and his team have been recognized for their research excellence and for being champions of sustainable and responsible investment globally. In 2006, Jantzi Research won the Capital Markets Award for Sustainable Investment & Banking, awarded by the GLOBE Foundation and The Globe and Mail as part of the prestigious GLOBE Awards for Environmental Excellence program. In June 2010 Michael was awarded the Lifetime Achievement Award by the Social Investment Organization (now the Responsible Investment Association) in recognition of his contributions to the Canadian sustainable and responsible investment market thorough leadership, initiative, collaboration and innovation. He was named one of Canada's Clean50 in 2012. Sustainalytics was also internationally recognized in 2012, 2013 and 2014 as the best independent responsible investment research firm in the Independent Research in Responsible Investment (IRRI) survey conducted by Extel and SRI-CONNECT.
Michael is on the Advisory Council of Ivy Business School's Institute for Long-Term Prosperity through Business. He holds degrees from Western University and Dalhousie University.
Ed Levy, PhD
Ed Levy managed strategic alliances at QLT Inc., which he helped build into a global leader in biopharmaceuticals. He is the VP and Treasurer of the Illahie Foundation which supports innovative social and environmental initiatives including program-related investments. He serves on the boards of the BC Civil Liberties Association, Society for the Advancement of Sustainable Agriculture, Oncolytics Biotech, and WelTel, and is a former board member of Pivot Foundation, Coast Social Enterprise Foundation and Neil Squire Foundation. Ed is also adjunct professor at the W. Maurice Young Centre for Applied Ethics at the University of British Columbia and is part of a research team studying Intellectual Property and Policy relating to genomics.
Peter MacLeod
Peter MacLeod is the principal of MASS LBP, and one of Canada's leading experts in public engagement and deliberative democracy. Since its founding in 2007, MASS has completed more than 200 major policy projects for governments and public agencies across Canada while pioneering the use of Civic Lotteries and Citizen Reference Panels and earning international recognition for its work.
Peter frequently writes and speaks about the citizen's experience of the state, the importance of public imagination, and the future of responsible government.
He is the past chair of Toronto's Wellesley Institute for Urban Health, and currently serves on the boards of MakeWay, an environmental charity, as well as the Environics Institute and the YMCA of Greater Toronto. He is also an adjunct lecturer at the Dalla Lana School of Public Health at the University of Toronto.
Liisa O'Hara
Liisa O'Hara has had a diverse career in business and industry oversight, most recently, serving as Commissioner to the British Columbia Utilities Commission (BCUC) for 10 years.
As BCUC commissioner, Liisa participated in oversight of the province's natural gas and electricity utilities, the regulation of rates, and the development of new facilities. As commissioner, she also developed a strong interest in clean energy solutions. During her 30-year career, Liisa worked in the airline industry and was a senior oil pipeline executive with finance, corporate and regulatory responsibilities. Her regulatory and policy expertise spans both Canadian federal and provincial jurisdictions.
Liisa was appointed to British Columbia's Property Assessment Appeal Board in February 2016. She serves on the board of the West Vancouver Community Foundation and is a director of Encorp Pacific, serving on its Audit and Governance Committee. O'Hara also served as Executive-in-Residence for the Sauder School of Business from 2004 to 2008. Liisa has a Master of Science in Business Administration from the University of British Columbia and a Certified General Accounting (CPA) designation. She is also a graduate of the Directors Education Program at the Institute of Corporate Directors.
Jane Rabinowicz
Jane Rabinowicz works to advance food sovereignty and community leadership at local, regional, national, and international levels. As Executive Director of USC Canada, Jane and her team collaborate with partners in 12 countries to enhance seed biodiversity, promote ecological agriculture, and protect farmers' rights. Jane's most formative early professional experience was at Santropol Roulant, a youth-run Meals on Wheels program where she learned the power of investing in the leadership of young people for social change. After serving as Executive Director of Santropol Roulant from 2005 to 2010, Jane worked as Director of Development for Equiterre, Quebec's leading sustainable development organization.
In 2016, Jane was named one of the 53 most influential people in Canada's food system by The Globe and Mail. In addition to her work at USC Canada, Jane is co-founder and Vice-President of the Silver Dollar Foundation. She previously served on the Boards of Centraide du Grand Montréal, Food Secure Canada, Santropol Roulant, and the Centre for Community Organizations. Jane's work requires constructive partnerships across sectors and scales. She thrives on mobilizing teams to collaborate and innovate, and is committed to investing in the strengths and leadership of people at all levels of an organization.
Jodi White
Jodi White's career spans the nexus of public policy, journalism, the private sector, and the nonprofit sector. She is currently a Distinguished Senior Fellow jointly at Carleton University's Norman Patterson School of International Affairs and the Arthur Kroeger College of Public Affairs. She is the past president of the Public Policy Forum, one of Canada's foremost public policy think tanks. In government, Jodi served as Chief of Staff to the Foreign Minister and Chief of Staff to the Prime Minister. In the private sector, she was Vice President Corporate Affairs for Imasco Ltd, a major multinational conglomerate. As an entrepreneur, Jodi founded Sydney House consultants and co-founded The Neville Group. She started her career as a television news reporter and subsequently a senior radio producer at the CBC. Jodi serves on a number of nonprofit boards including the National Theatre School of Canada (as chair of the board), the Canadian International Council and the Trans Canada Trail. In 2013, Jodi received the Order of Canada for her work in philanthropy and for her contributions to public dialogue in Canada.
Denise Williams
At the intersection of Indigenous sovereignty, technological advancement and a rapidly expanding technology and innovation economy in demand of new ideas and new skills, Denise has the privilege of working with Indigenous peoples, governments, academics, technology futurists, and social change makers to map the ecosystem that will result in fair and equitable access to the tools and education required for success in the digital age. Denise leads a theory of change that will not only ensure Indigenous peoples are competitive in BC's technology and innovation sector, but leading and growing local digital economies.
With a passion for contributing and volunteering in initiatives and organizations that influence real change and the advancement of truth and reconciliation, Denise proudly serves as the President of the Urban Native Youth Association, advisor on innovation to the Governor General of Canada, Status of Women Canada's Indigenous Women's Circle, on the board of the First Mile Connectivity Consortium, Vancouver Economic Commission, and on the Simon Fraser University Board of Governors as Alumni-in-Order, where she earned her masters degree in business administration in 2015.