News and Views
Media
News and articles on our work.
Tides Canada welcomes Darcy Riddell as Director of BC Program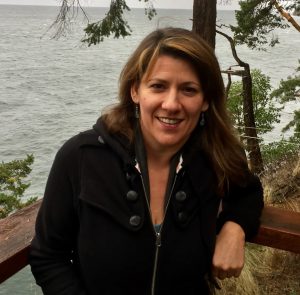 Vancouver, BC – Based in Vancouver, Darcy will lead program strategy for Tides Canada in the pacific region, and will work with the team and partners to provide solutions, grants, and services that advance environmental and human wellbeing across the region. Darcy will also engage partners to advance policy issues, and grow strategic partnerships with First Nations, NGOs, Canadian philanthropy, and major donors. Darcy joins the team with an extensive background in the environmental sector, and philanthropic leadership. Over the last 20 years, Darcy held roles as a strategist, campaigner, capacity-builder and process designer to advance social change and sustainability working with non-profit leaders, environmental advocacy organizations, entrepreneurs, and other sectors. She has a 10-year history with land use planning, campaigning, and advancing conservation solutions in the coastal rainforests of Vancouver Island and the Central Coast in the lead up to the Great Bear Rainforest Agreements. She was Program Director at Hollyhock Leadership Institute for 7 years, where she delivered training and strategic facilitation to changemakers across sectors. In 2015, Darcy completed her PhD from the University of Waterloo Institute for Social Innovation and Resilience, where she analyzed the strategies and systemic change outcomes of the Great Bear Rainforest Agreement and Canadian Boreal Forest Agreement, and also published on scaling and innovation strategies of non-profits. She joins Tides Canada from the McConnell Foundation, where she served as Director of Strategic Learning for the last four years.
"It gives me huge pleasure to welcome Darcy to Tides Canada. Darcy is a leader in building the global field of systems change practice and philanthropy, and brings with her leadership in strategy, facilitation, and understanding of the complex state of environmental issues in BC –along with a strong vision of positive change." said Tides Canada President and CEO, Joanna Kerr. "Tides Canada stands out as a leader in advancing just and practical solutions that address the urgent environmental challenges we face as a society," said Darcy Riddell, Tides Canada BC Program Director. "I am excited to join the team at a time when British Columbia has legislated the Declaration on the Rights of Indigenous Peoples, and when the need to invest in a future that works for people and planet has never been greater." An active member of her community, Darcy is an instructor for SFU's Certificate in Social Innovation in Vancouver, where she lives with her two children. She is an advisor to the Energy Futures Lab, the North Coast Innovation Lab, and sits on the board of the Social Innovation Institute. She also chairs the Environment/Climate Justice committee at Catherine Donnelly Foundation, where she has been a board member since 2014.