News and Views
Media
News and articles on our work.
National leader in responsible investment Michael Jantzi joins Tides Canada Board of Directors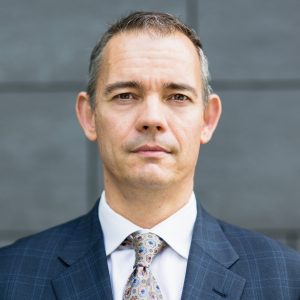 Today, Tides Canada, a national charity that helps Canadians secure a healthy environment in ways that promote social equity and economic prosperity, announced the appointment of Michael Jantzi to its Board of Directors.
Jantzi is the CEO of Sustainalytics, a leading global provider of environmental, social, and governance (ESG) analysis and related corporate research, ratings, and analytics serving asset managers, asset owners, and other institutional investors. He was the founder of Jantzi Research and has been active in the responsible investment field since 1990. Jantzi is a thought leader on sustainability, responsible investment, and corporate social responsibility. He regularly appears in the global media and is the co-author of The 50 Best Ethical Stocks for Canadians: High Value Investing, published by MacMillan Canada.
For more than a decade, Jantzi has served as a member of the Tides Canada Finance and Investment Committee of the Tides Canada Board.
"Michael is a world-class expert in responsible investment. We are very glad to have him join the Board, and look forward to using economic levers to help create positive environmental and social change to further Tides Canada's mission," said Andrew Heintzman, Chair of the Board.
"Since inception, Tides Canada has always engaged in responsible investing. With Michael as a Director, we are well positioned to take Tides Canada's work in impact investment and counsel with philanthropists, family foundations, and wealth advisors to the next level," said Ross McMillan, President and CEO of Tides Canada.
In 2006, Jantzi Research won the Capital Markets Award for Sustainable Investment & Banking, awarded by the GLOBE Foundation and The Globe and Mail as part of the prestigious GLOBE Awards for Environmental Excellence program. In June 2010 Michael was awarded the Lifetime Achievement Award by the Social Investment Organization (now the Responsible Investment Association) in recognition of his contributions to the Canadian sustainable and responsible investment market. He was named one of Canada's Clean50 in 2012. Under Michael's leadership, Sustainalytics has been recognized as one of the top two responsible investment research firms in the world by the Independent Research in Responsible Investment (IRRI) survey for the last seven consecutive years, and it has also won several awards for its work with green bonds.
Jantzi is on the Advisory Council of Ivy Business School's Institute for Long-Term Prosperity through Business. He holds degrees from Western University and Dalhousie University, and is based in Toronto.
About Tides Canada
Tides Canada is a national charity dedicated to a healthy environment, social equity, and economic prosperity for all Canadians. Tides Canada provides grants to Canadian charities and collaborates with diverse partners, offering a platform for on-the-ground efforts to create uncommon solutions for the common good.
For more information:
Alison Henning, Communications Manager, Tides Canada alison.henning@makeway.org | 236-317-2778