News and Views
Media
News and articles on our work.
Tahltan awarded $3.9 million for establishing protected and conserved areas with Indigenous-led land use planning process
August 21, 2019 – The federal government has approved $3.9 million for the Tahltan Central Government in Northwest BC for their project Establishing Tahltan Indigenous Protected and Conserved Areas Through the Tahltan Nation Land Use Planning Process.
The Tahltan region is home to diverse communities and ecosystems like the Stikine River and headwaters areas of the Nass and Skeena. As such, the Tahltan Central Government seeks to define and protect "Tahltan inherent aboriginal rights and title" and the ecosystems and natural resources located within the Tahltan traditional territory. With this funding, the project will mark protected and conserved areas through the Tahltan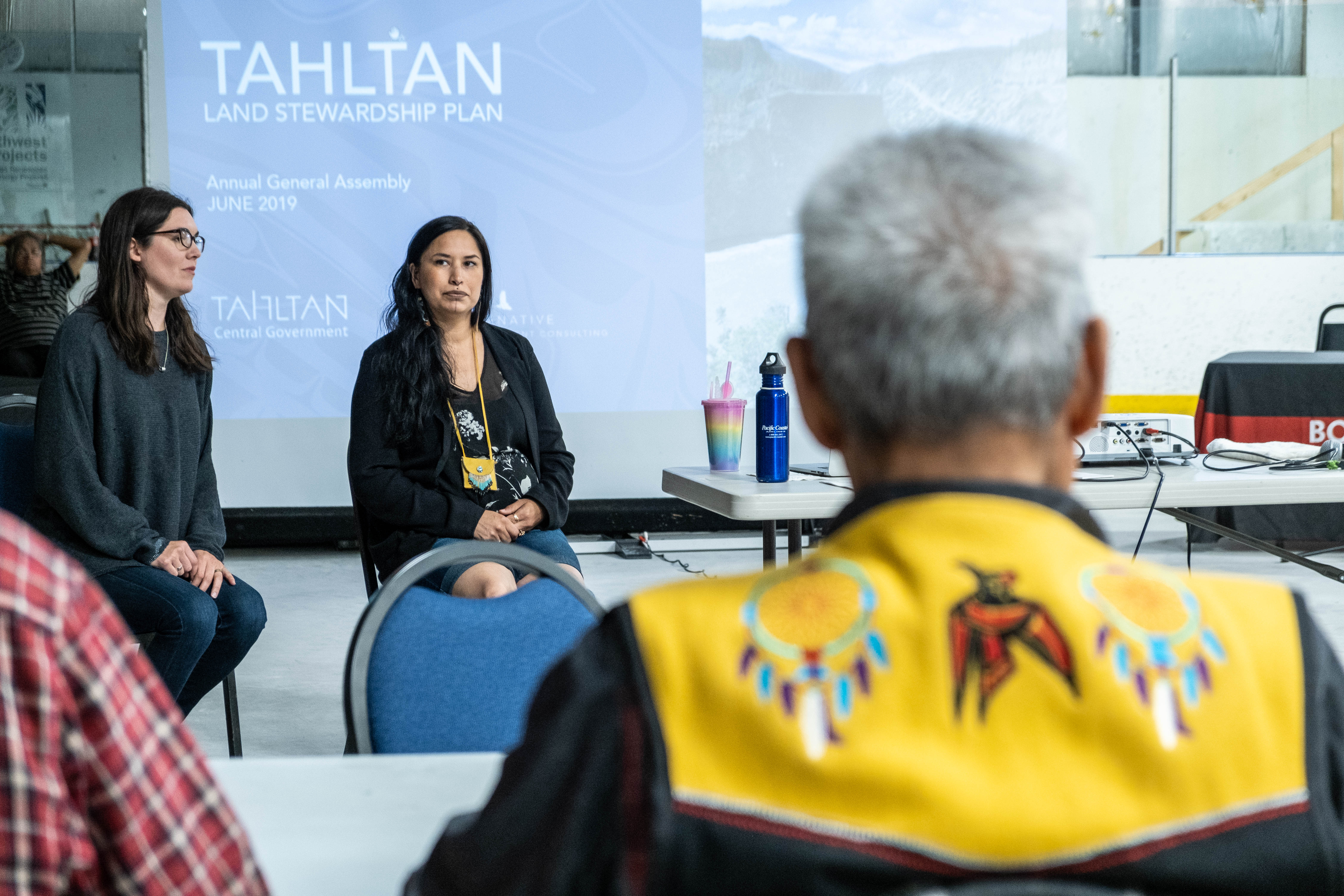 Nation land and establish vital habitats for at-risk species, such as Woodland Caribou and Pacific Salmon. "I see the funding being the next step for our Land Use Planning Process as it gives us the means and resources to work with funders and other stakeholders to further define the areas that were previously identified," said Lands Director, Chrstine Creyke. "All three areas are largely untouched and really significant culturally, so we just want to ensure that these spaces are there for wildlife purposes and key habitats for our species of concern."
Creyke recognized Tides Canada's ongoing support over the past three and a half years for the Tahltan Central Government's land use planning process. Tides Canada is also proud to have provided matched funding to support the Tahltan's protection of critical Indigenous land, foster Indigenous stewardship, conserve biodiversity in the region, and advance reconciliation efforts between the federal government and Indigenous peoples. "We are thrilled that the Tahltan Central Government will have the opportunity with this $3.9 million investment to steward their territory for both conservation and economic outcomes," said Tides Canada CEO, Joanna Kerr. "Their territory is one of Canada's richest areas of ecological and mineral resources, so this could establish a high bar for strategic land use planning as a pillar of reconciliation."
For more information and to read the press release from the Tahltan Central Government, click here.