News and Views
Media
News and articles on our work.
Tides Canada welcomes Chris Little as Director of Finance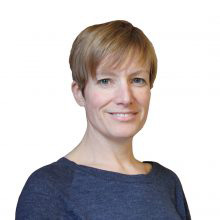 Tides Canada welcomes Chris Little, CPA, CA, to the team as Director, Finance. In this role, Chris provides management and oversight of the accounting, financial reporting and budgeting processes, and risk management strategy.
The emphasis of Chris' work will be ensuring Tides Canada continues to deliver on its strong record of good governance, financial accountability, and transparency.
Chris draws on 15 years of experience in business and financial consulting and auditing, nonprofits, and First Nations. Her experience includes co-founding charitable project Reconciliation Canada and holding numerous roles there including Director, Operations and Partnerships, and Director, New Way Forward Development. In addition, she has nine years of experience working for Ernst & Young in both the audit and Scientific Research and Experimental Development tax credit practices. Prior to joining Tides Canada, Chris served as Project Manager for a large finance system implementation at Vancity Savings and Credit Union.
"Chris brings a valuable combination of financial management and operations knowledge, and a record of collaboration-building from her work in both the nonprofit and private sectors," said Ross McMillan, Tides Canada President and CEO.
Chris is a CPA, CA, and holds a BSc in Physiotherapy from the University of Toronto.