News and Views
Media
News and articles on our work.
Nicole McDonald joins MakeWay as Director of National Programming and first Indigenous Director
September 16, 2020
For Immediate Release
Algonquin Anishinabe Nation / Ottawa, ON –Nicole McDonald will lead MakeWay's national program strategy, connecting efforts across existing MakeWay programs in the Pacific, the North, and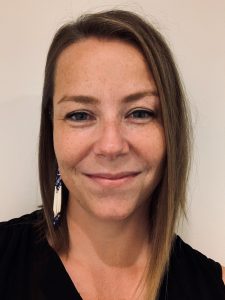 Manitoba, and pursuing emerging opportunities for MakeWay to build partnerships and solutions that enable nature and communities to thrive together. Based in Ottawa, she will also play a key role in federal government relations for MakeWay.
"For some time, it has been clear that we need to increase our expertise in national policy and build on our strong foundation of support for Indigenous-led solutions. I am thrilled to welcome Nicole to MakeWay at such an exciting time of growth and exploration for our organization. She is a highly respected leader of immense skill and experience with values that are beautifully aligned." said MakeWay CEO, Joanna Kerr.
"I was drawn to MakeWay because they recognize the interconnectedness of social equity, economic prosperity and a healthy environment, and have excelled at forging diverse partnerships that enable community-led transformation," said Nicole McDonald, MakeWay Director of National Programming. "It is an exciting time to be joining the team as I design this new role within the organization. It will allow me to build off my previous experience and push for much needed systems change within the sector and across the country."
Born and raised in Saskatchewan on Treaty 6 territory, Nicole is Métis with ancestral roots in the Red River Valley. She has spent her career working to advance Indigenous sovereignty, Indigenous philanthropy, and reconciliation, most recently as Director of Indigenous Initiatives at the McConnell Foundation where she led the McConnell Reconciliation Initiative.
Nicole joins MakeWay with significant experience in government relations working on files such as the Indian Residential School Resolution, the Urban Aboriginal Strategy, and the Government of Canada's Initiative on Missing and Murdered Aboriginal Women. In addition to providing policy leadership and expertise at the federal level, she has also worked extensively at the community level.
Nicole is currently a Fellow of the Academy for Systems Change and sits on the Board of Directors at SeedChange. She lives on unceded Algonquin territory in Ottawa with her husband and five children.
-30-
About MakeWay
MakeWay is a national charity and public foundation with a goal to enable nature and communities to thrive together. We do this by building partnerships, providing solutions, grants, and services for the charitable sector across the country.
To learn more, visit makeway.org
Media Inquiries
Alison Henning
Director, Communications
MakeWay
236.317.2778