News and Views
Media
News and articles on our work.
Tides Canada welcomes Liisa O'Hara to board of directors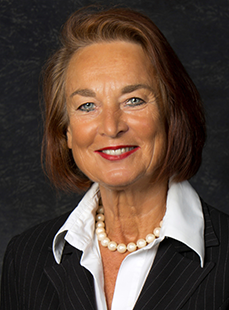 Vancouver, BC – Today, Tides Canada announced the appointment of Liisa O'Hara to its board of directors. O'Hara has had a diverse career in business and industry oversight, most recently, serving as Commissioner to the British Columbia Utilities Commission (BCUC) for 10 years.
"Liisa's exemplary background in finance and regulation is a significant asset to the Tides Canada board as we continue our strong record of governance and financial accountability," said Jodi White, Chair of the board.
During her thirty-year career, O'Hara has worked in the pipeline and airline industries. Her regulatory and policy expertise spans both Canadian federal and provincial jurisdictions.
As BCUC commissioner, O'Hara participated in oversight of the province's natural gas and electricity utilities, the regulation of rates, and the development of new facilities. She has a strong interest in clean energy solutions. "I am very pleased to join Tides Canada's board and be part of promoting a healthy environment, social equity, and economic prosperity in Canada," said O'Hara. "I'm looking forward to supporting Tides Canada's governance and its groundbreaking work across the country."
"Liisa brings to Tides Canada valuable expertise in finance, accounting, and board oversight, as well as deep respect in the business community and government. I'm very excited about the contributions that Liisa will make to our organization," said Ross McMillan, President & CEO of Tides Canada.
O'Hara was appointed to British Columbia's Property Assessment Appeal Board in February 2016. She serves on the board of the West Vancouver Community Foundation and is a director of Encorp Pacific, serving on its Audit and Governance Committee. O'Hara also served as Executive-in-Residence for the Sauder School of Business from 2004 to 2008.
O'Hara has a Master of Science in Business Administration from the University of British Columbia and a Certified General Accounting (CPA) designation. She is also a graduate of the Directors Education Program at the Institute of Corporate Directors.
About Tides Canada
Tides Canada is a national charity dedicated to a healthy environment, social equity, and economic prosperity for all Canadians. It collaborates with both donors and social change leaders, offering a platform for on-the-ground efforts to create uncommon solutions for the common good. Since 2000, Tides Canada has built bridges between and among sectors, steering more philanthropy into innovative efforts to address tough environmental and social challenges.
To learn more, visit www.tidescanada.org, facebook.com/tidescanada, or Twitter @tidescanada.