The North
Northern solutions for northern challenges.
MakeWay supports and connects the people, communities, and organizations advancing innovative solutions in the North.
Theory of change
Northerners understand what they need to do to advance local well-being as well as environmental and economic sustainability. MakeWay facilitates and backs leaders along their way forward.
Our team consists of experienced Northerners, living, and building trusting relationships with a diversity of communities and organizations across the North. With collaboration, durable solutions arise through local leadership and ownership.
This is the multidirectional theory of change that guides our priorities and partnerships, demonstrating the interconnectedness that exists between our priority areas:
When Indigenous cultures are vibrant and resilient, leaders are grounded in Indigenous ways of being
When leaders are grounded in Indigenous ways of being, ecosystems are healthy
When ecosystems are healthy, sustainable livelihoods are viable
When sustainable livelihoods are viable, Indigenous cultures are vibrant and resilient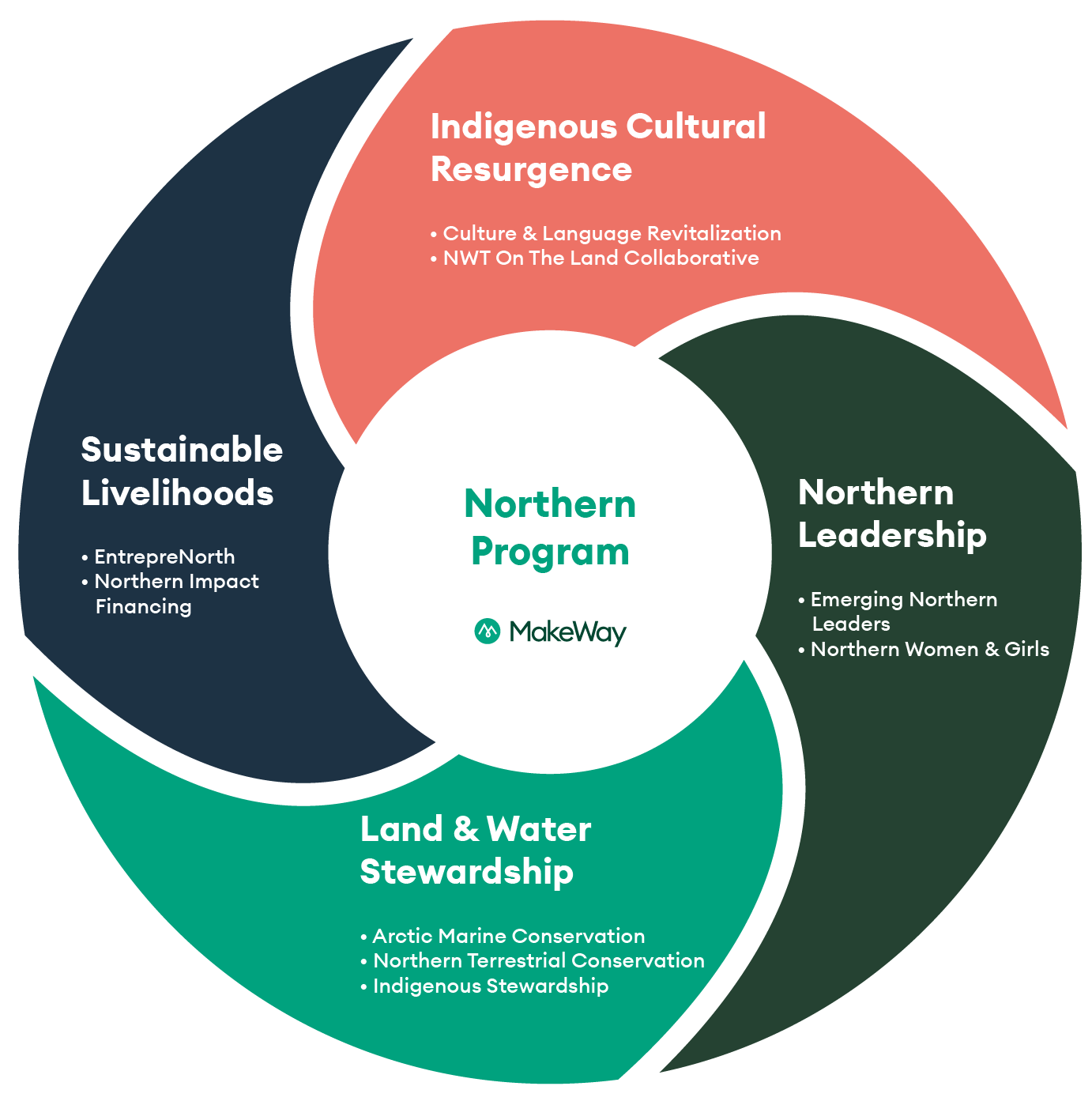 Program Priorities
The work that makes up the Northern Program is centered on four key priority areas and covers the three Canadian territories and Inuit Nunangat (Inuit regions).
Tools for Change
Today's complex environmental and social landscape requires not only proven but democratic, community-driven approaches to positive change. At MakeWay, we reduce barriers and provide the expertise, experience, strategic partnerships, and deep community connections to ensure that all efforts go further.
"The fact that MakeWay has a northern presence is critical; we know who we're working with and they understand the issues and the context for what solutions could or should look like."
Initiatives
The program supports northern leaders and initiatives, who are helping to build a stronger and more resilient North.
Learn more about the Northern Program
Support the Northern Program